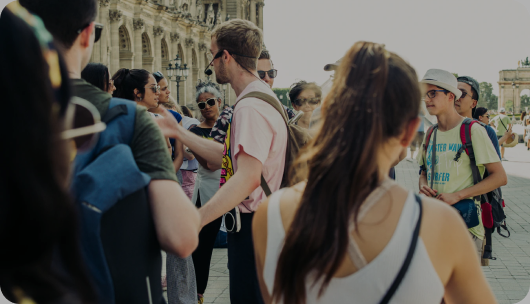 Museum Guide
View contents with any smartphone internet browsers without installing a mobile application.
Provides multimedia content to visitors. This information can include voice, images and video about the exihibition items, or provide further background and reference materials about the exhibits. The information can also be used to guide visitors between the exhibits. Enable visitors to interact with your exhibits by giving them access to rich background multimedia contect interactively.
InfoSpot create multimedia enriched exhibitions and enable different target audience to have a different experience through your exhibition. Visit our Classical Composer's Demo Gallery!